Creating cloud-based solutions for a new age
We believe digital technology should serve human nature—with perfectly tailored solutions and services we help improve your customers' everyday lives.
Our digital services provide optimal support to companies as they tackle their business challenges. We achieve this by providing the right mix of information technology expertise and a deep understanding of the design and development process of digital products.
We provide digital services
Modern information technology environment and high quality digital products are the deciding factor when it comes to the success of your business.
An attractive design and good usability plays a key role when creating products that improve your employees productivity as well as your customers' engagement.
At eudaiTec our experts provide a wide range of digital services. Along with IT consulting, we offer our expertise in the design and development of digital products.
In our work we are driven by our passion for using innovative ideas and technologies to help businesses create products and services that serve human nature and improve the user experiences on both the client and the customer side.
Customer-centricity is key for us, in all our strategy and concept considerations throughout a project we always place the needs of our customers in mind.
Our experts advise you on how to maximize the added value of IT for your organization and make it more efficient. The focus is on holistic IT service management with service orientation, process optimization and automation.
Are you building a new IT environment,  shaping your IT landscape or keeping your legacy systems alive? We are the strong partner on your side and help you make the most out of your IT.
We help you develop your first footprint in the cloud environment or unfold the existing one, so you leverage the advantages of native setups on your path to the newest technologies on the market.
IT Strategy & Organization
Team and organizational potential  evolvement, Greenfield, Brownfield, Mix-&-Match and many more approaches—We support and guide you in an ever growing complex digital world—to make your company stay ahead in the fast pace of the age of IT.
eudaiTec offers services ranging from design, development and operation, supporting the digital transformation and enabling you to focus on your core business.
App Development and Operation
We offer complete, end-to-end, full-stack app development services. Our experienced team specializes in customized and scalable applications.
Web Design and Development
Fast, functional, future-proof websites which your users will love, turning your idea into a perfectly matched solution. We will deploy it and provide you training, maintenance, and support.
We offer prototyping, branding, UI and UX design for web and mobile products. We focus on how individuals will use our clients' products.
Human-centered Design
You never have a second chance to make a first impression. At eudaiTec, we help companies create engaging, human-centered products that excite and build trust. We provide UI design services that make an enduring impact, which drives and inspires users. Our international Team enables the contribution of diverse people, who bring in a wide range of skill sets and technological expertise.
With years of experience in our respective fields, we help our clients achieve excellence: Staying up to date with the latest trends in IT and design is essential in order to provide our clients with innovative ideas, tailored to their individual needs.
Years of Experience in the IT industry
Years of Experience in SW development
Years of Experience in the design industry
Cutting Edge Technology
Are you looking to get rid of your legacy environment and start with the first steps into the age of the cloud, micro services or even artificial intelligence? We help you to take the next step.
Our competencies offer you most recent methods and technology utilization for effective projects execution:
Methodology: Pretotyping, Design Sprint, Agile SW Development
UX/UI Design: Interactive Prototyping, Icon design, Usability Testing
AWS / Azure Cloud: Design / Setup / Operation
Mobile Apps Development: Android native, React Native
Digital Signature Environment
On-Prem/Cloud Architecture Decisions and Integration
IT Project Management – Agile/SCRUM, Waterfall, Hybrid
Making a difference in digital services and products by following human-centered design principles and firmly believing that information technology should serve human nature.
We are a group of IT specialists,  Software designers and developers driven by making a difference in providing digital services such as IT consulting, as well as designing and developing high-quality apps and websites.
Starting as a trio in Berlin, eudaiTec now boasts several international teams, creating products, providing services and helping businesses worldwide. From the beginning we believed we can do more than just sell IT solutions, products and services.
We want to support our clients with our expertise and develop real partnerships, while offering services and products that make a difference in the world around us.
And our conviction proved right. We support our clients all encompassing: from design to development, from maintenance to support. Our knowledge and experience are at your service.
Real products, real people—if you have any questions about our services or products, feel free to contact us.
Founder – Berlin, Germany
A profound expert and believer in human-oriented software design and its modular architecture, with a strong background in software development.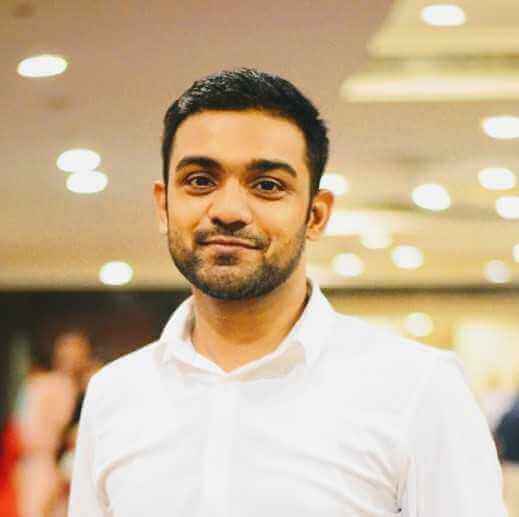 Founder – Gurgaon, Haryana, India
10+ years of total experience in Full Stack Development and Architecting Solutions, with 4 years of leading technology teams in Global IT Firms.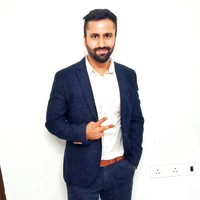 Founder – Abu Dhabi, United Arab Emirates
More than 6 years of professional experience in android application development. Responsible for android app design, architecture, and development using scrum methodology.
Founder – Berlin, Germany
Full stack designer, with a focus on UI/UX Design and web development. Freelancing for more than 5 years, he has worked with a large variety of clients in various industries.